---
---
2002 2003 2004 2005 2006 2007 2008 2009 2010 2011 2012
---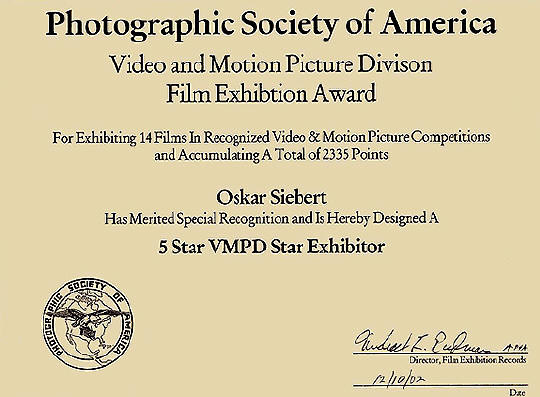 ---
---
October 2002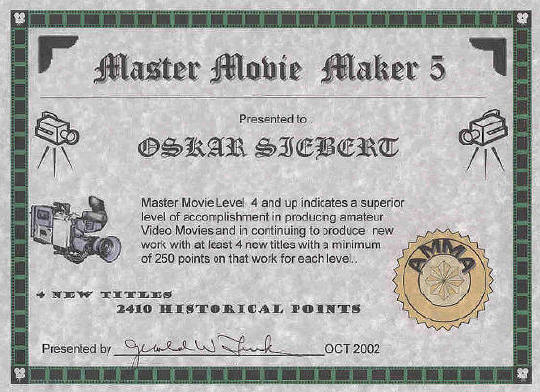 AMMA / Amateur Movie Maker Association / awarded Mr. Oskar Siebert from Regensburg / Germany/ for his international successes as non-professional movie maker with the "MASTER MOVIE MAKER 5" The award was given by Honors Director Mr. Gerald Turk and Mr. Howard Lockwood from Los Angeles.
---
9.9.2002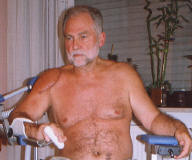 Oskar Siebert, leader of videoAktiv Regensburg had a bad accident, where he injured his right shoulder. After the first operation at the Universitätsklinik Regensburg, difficult complications appeared. After the second operation (end of June) it became better for Siebert. Because of his physical disability, the next necessary operation and the large-scale and complicated recovery, we have to change the film projects from the year 2002 to 2003. We will inform you about the preparations of the next film projects.
The producer
D.S.
---
27.8.2002
For our new film co production in Czech Republic, Germany (Poland) we are searching for young, skilled people for our film-team and a competent producer.
We are also searching for wooden barracks for filming in the concentration camp. We need women and girls ( very thin to skinny) as bystander. The film is set in to the end of WW II. The filming starts 2003 in Czech Republic. This is a non-professional film production. If you are interested we will send you a copy of the script.
---